Approximately 15 local designers, developers, print specialists, and creative leaders recently gathered at CoWork Memphis for the AIGA Memphis October Community Meeting. Chapter President Nicole Lewandowski of Autozone and Vice-President Jeff Leath of Oden led the event, which is set to recur monthly.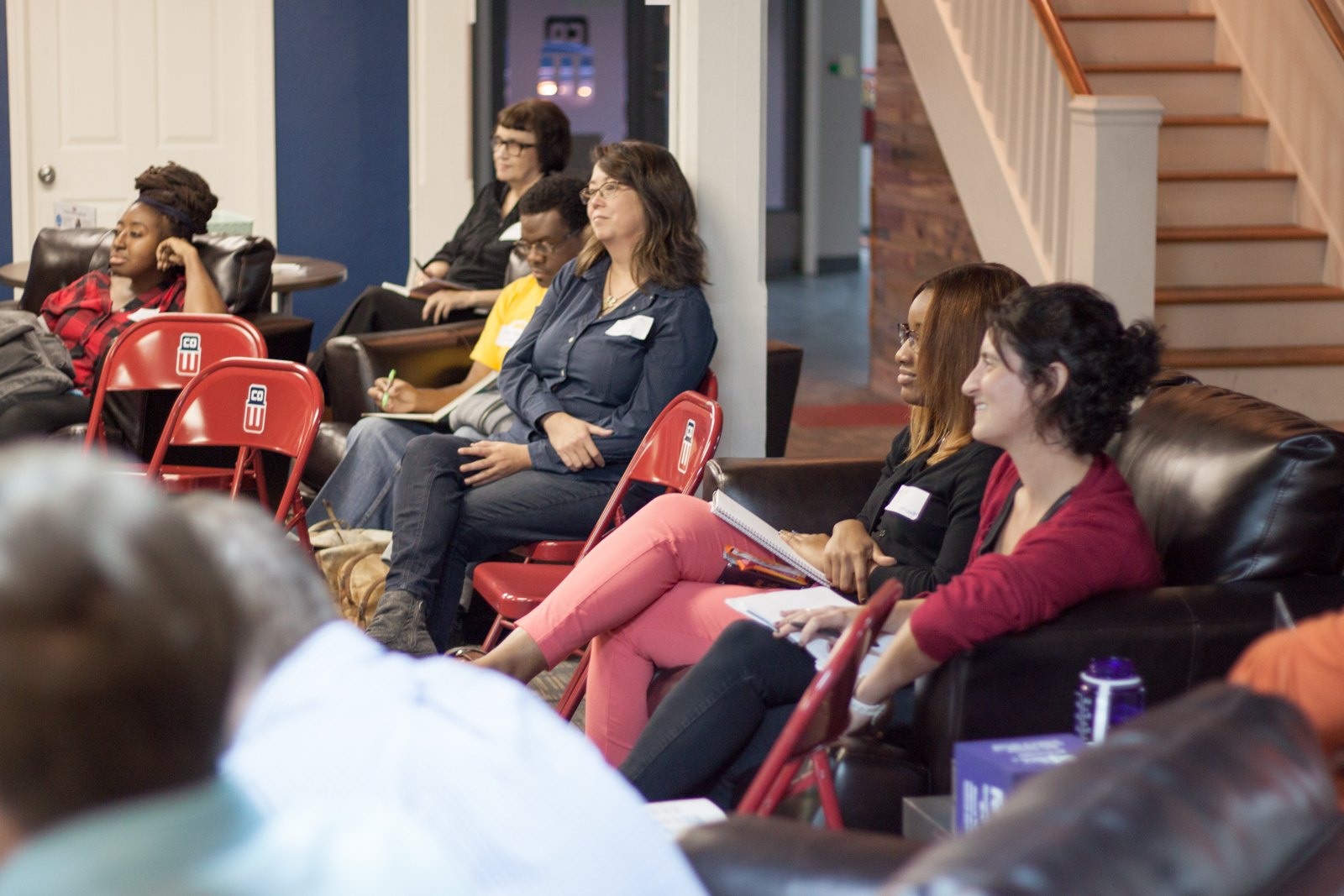 After a quick introduction, which included a recap of our favorite Halloween costumes, attendees were asked to write the reason they were there on sticky notes, place them on the wall, and discuss them as a group.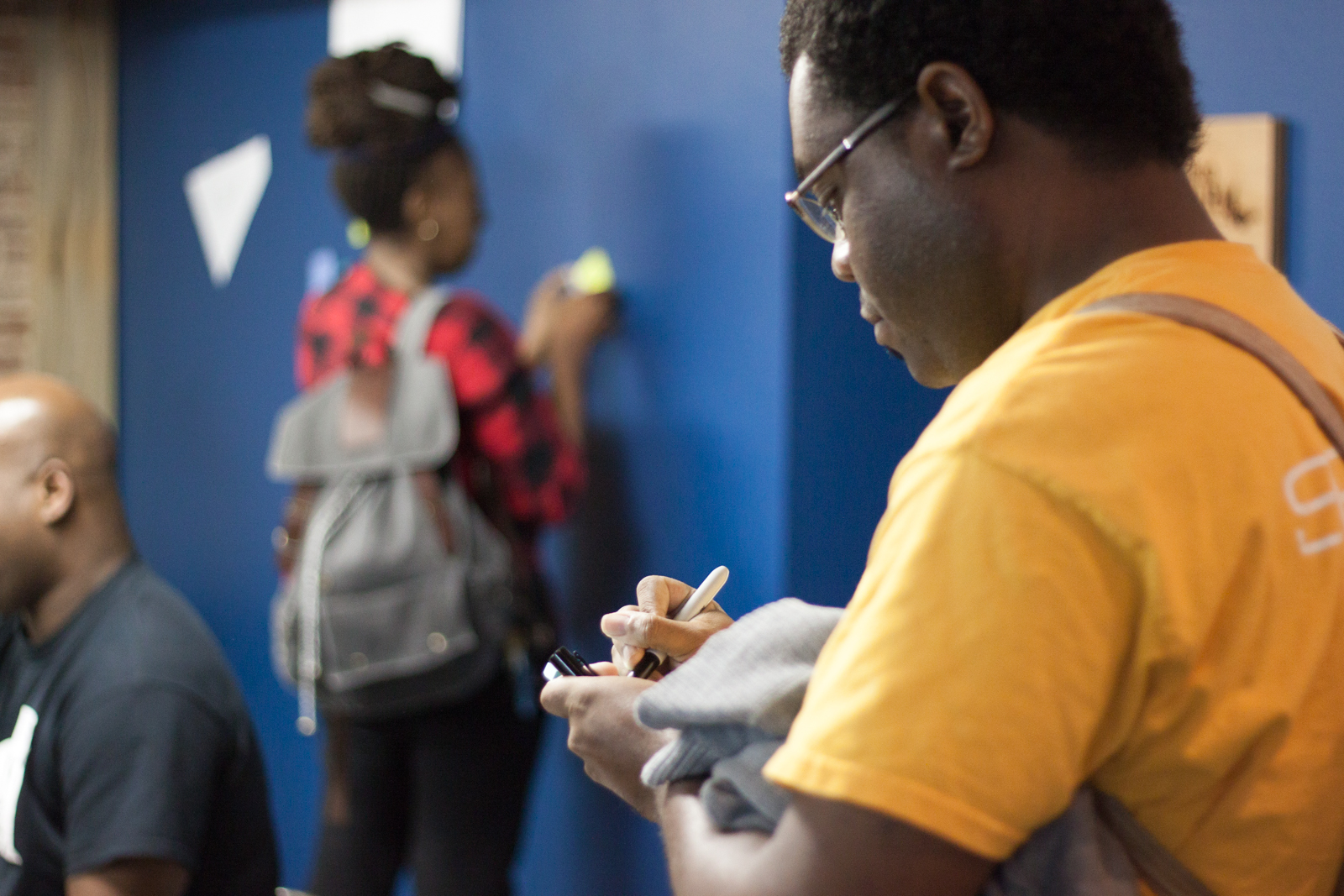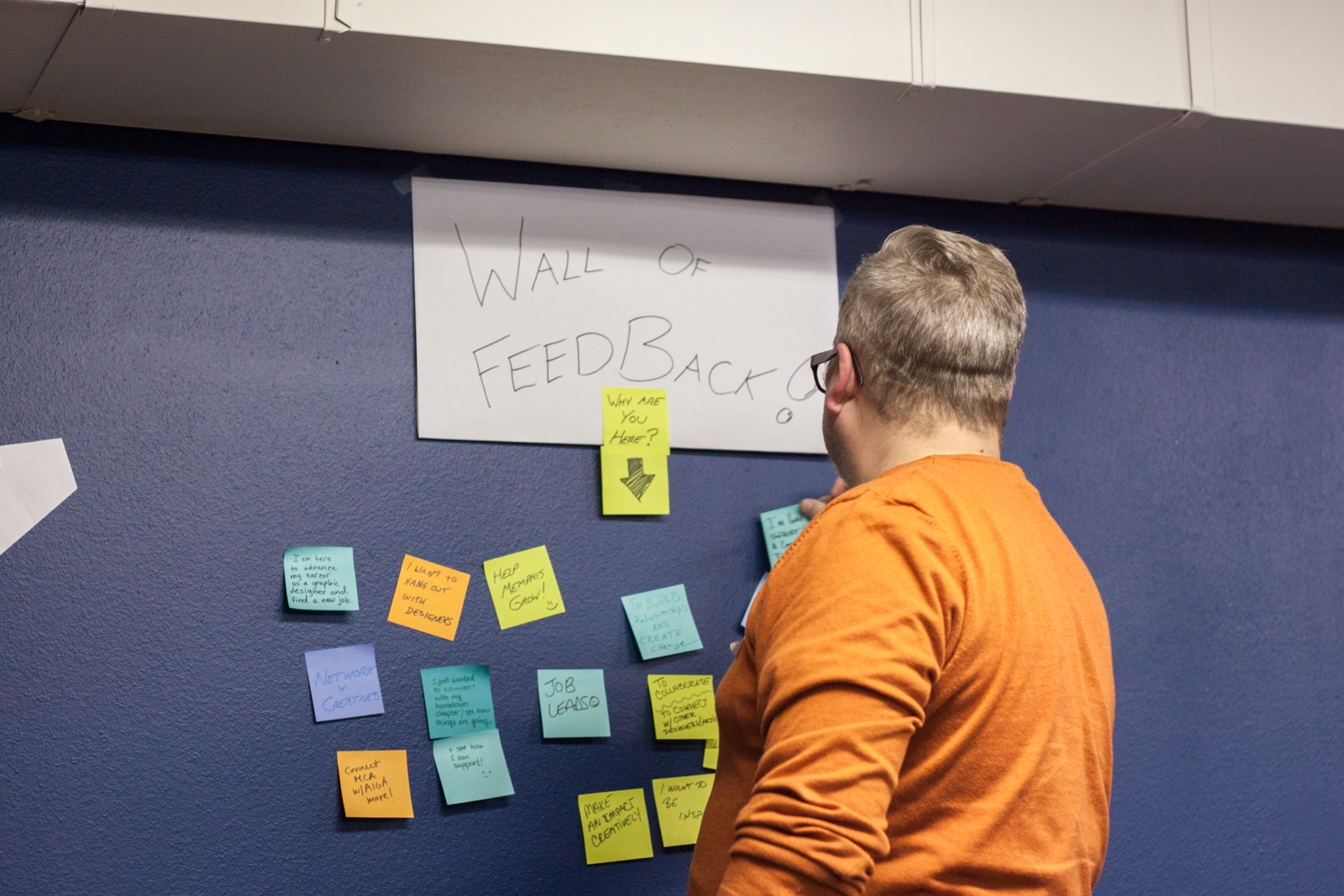 The answers were wide-ranging, but with common themes:
"To help Memphis grow."
"To collaborate and connect with other designers and artists."
"To be inspired."
It quickly became clear that most attendees were as interested in finding inspiration and engaging their communities through creativity as they were in advancing their careers. As one attendee put it: "You don't come [to these meetings] to get the job. You come to learn what you need to know to get the job."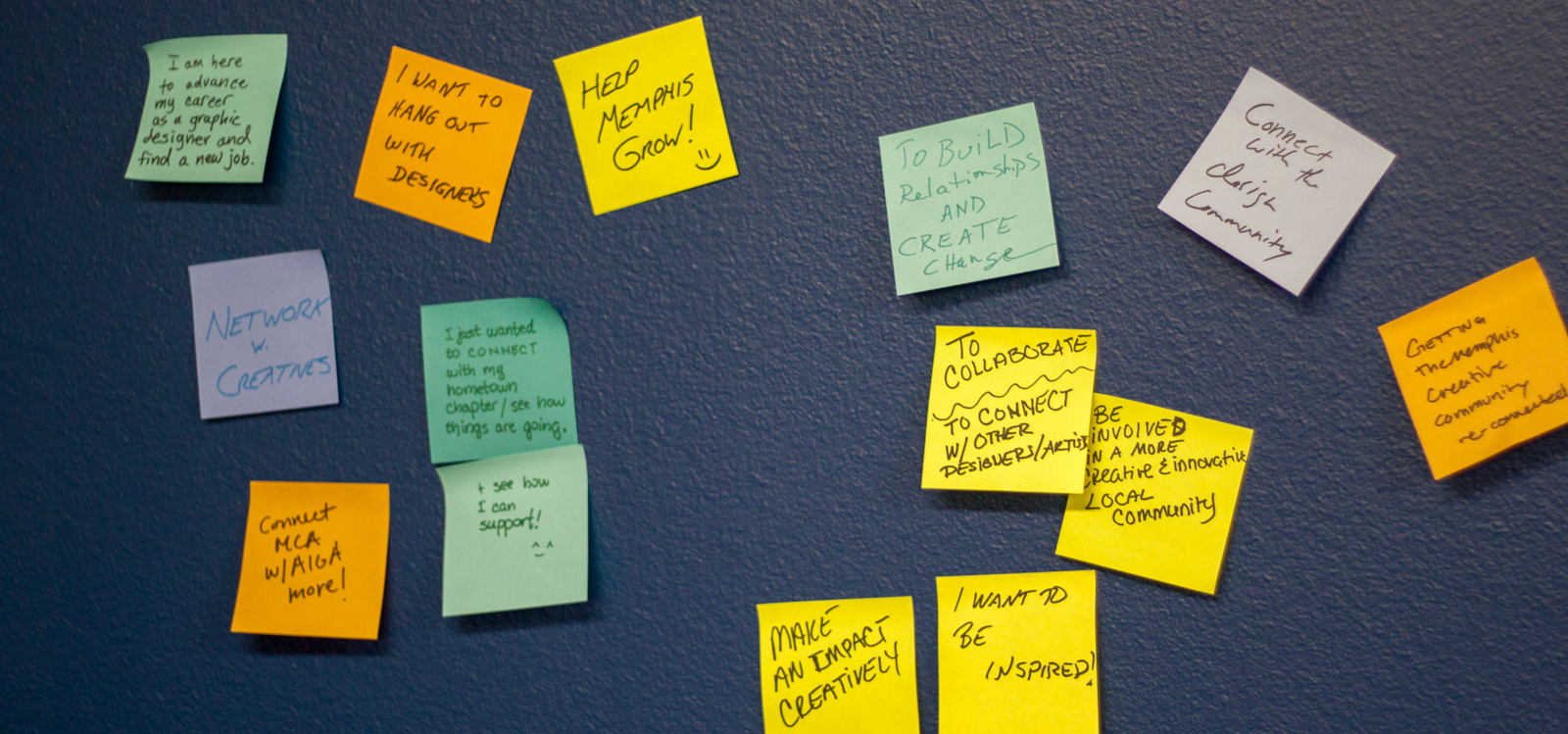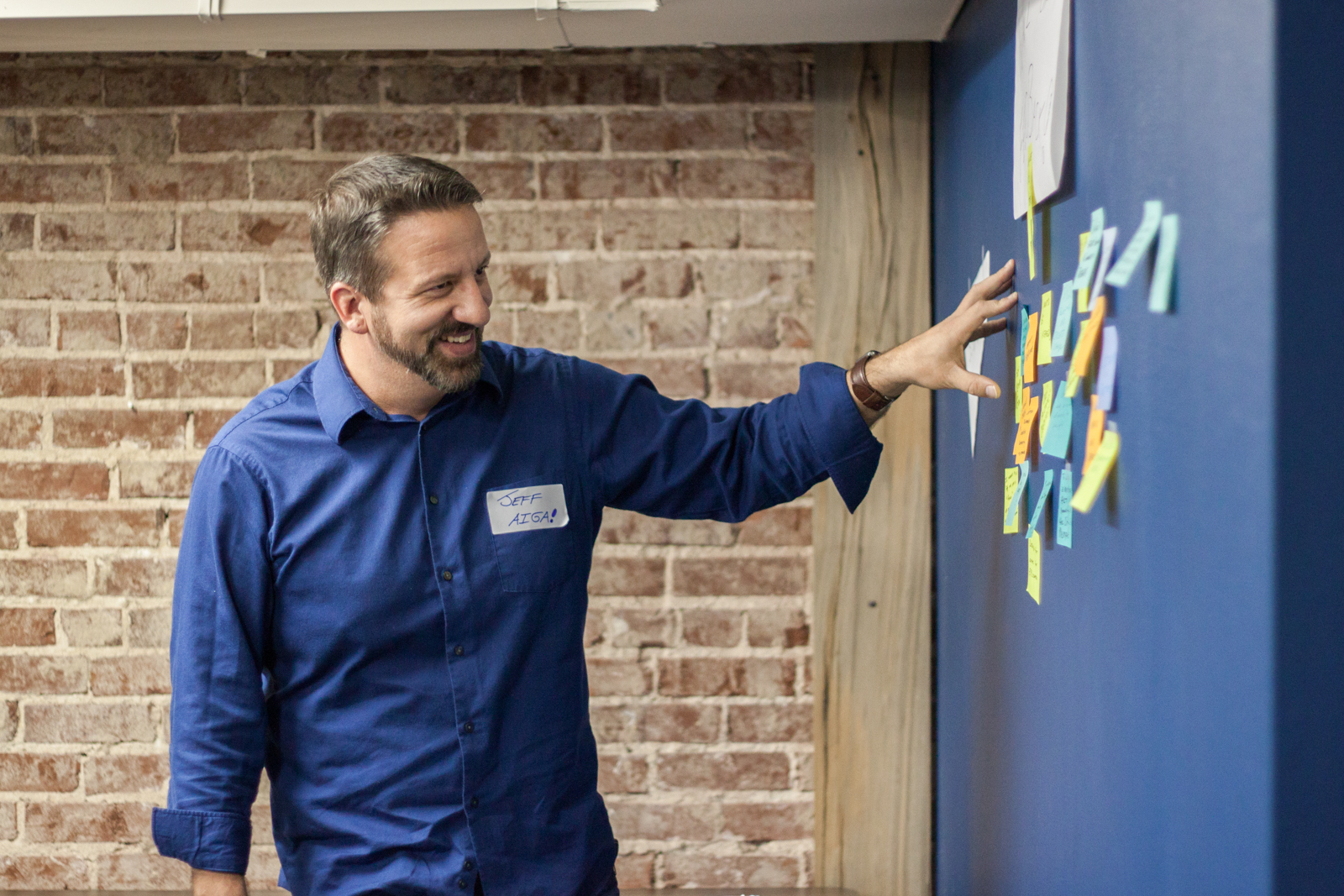 Afterwards, attendees went for drinks in Midtown to take advantage of the patio weather and continue socializing.
AIGA Memphis community meetings are a free event and will take place on the second Thursday of every month. The next meeting is November 9th from 6pm-7:30pm. Anyone with a connection to the local design community is encouraged to attend.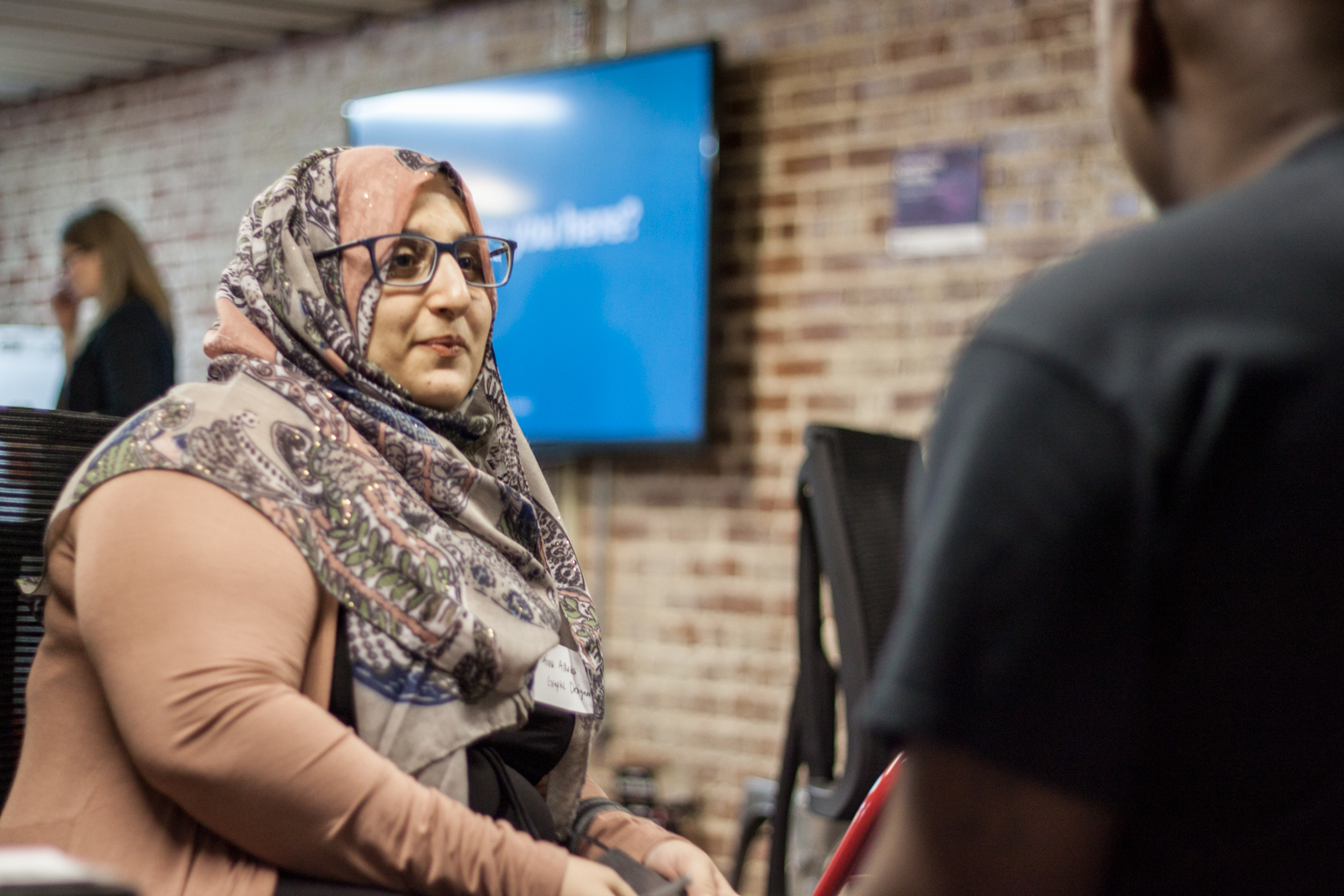 ---
Upcoming Events
---
Community Events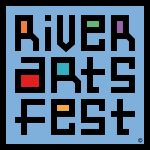 TechCamp
Saturday, October 28th  |  9am – 5pm
TechCamp ticket discount code for the AIGA community: AIGA-Memphis