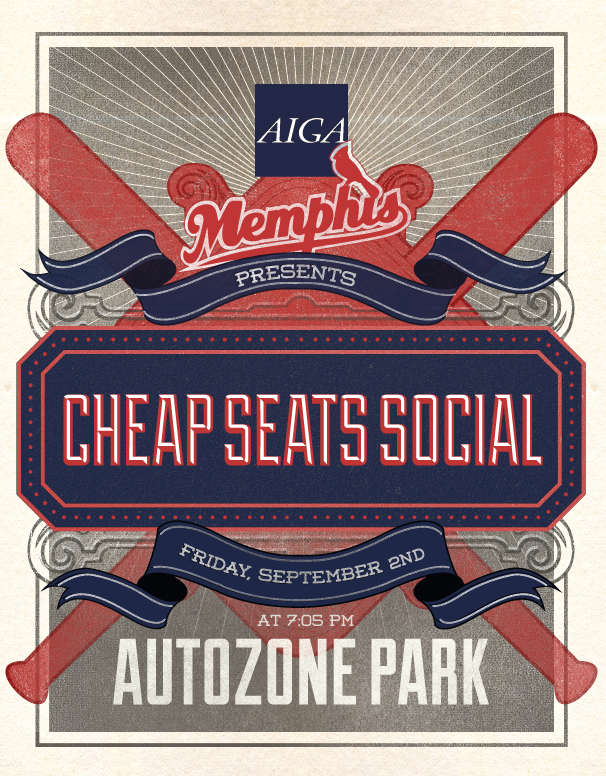 The cost covers your ticket into the stadium. We'll be in the right field cheap seats for a fun night of Redbirds baseball and designer conversation. Come hang out with other local designers, grab a beer and a hot dog, and enjoy the game with AIGA Memphis.
We'll have a couple of board members out front by Will-Call handing out tickets and taking your money. 
Regular price is $11 if you walk up the day of the game. You can always decide to come at the last minute, just be sure to get the cheap seat tickets in right field.